See What Clients Are Saying About Us!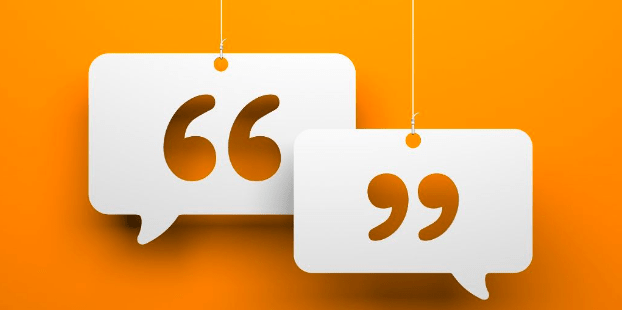 By Joe Dowdall, CFP®, RICP®, CRPC®, CCFC 
Finding a professional you can trust to help you navigate your financial worries and hopes is no small feat. Whatever motivated you to consider seeking help, we want you to know that we at Worth Asset Management are your advocates. We are dedicated to putting you first, always, and strive to guide you toward a strong financial future, tailoring our services to your unique needs. 
But don't just take our word for it! Recently we asked our clients to share their experience working with us. Here's what they had to say:
Insightful & Reliable Strategies to Mitigate Loss
When I finally got around to consolidating my accounts from previous jobs, I realized I needed to pay more attention to my investments. I have a reasonable understanding of how the markets work, but I don't want to put the time and energy into managing them. Choosing to go with a financial advisor I trust allows me to set myself up for the future without being negatively impacted in the present.   
There are two critical elements to finding the right financial planner: alignment and trust. Joe Dowdall is extremely knowledgeable and capable, which allows him to adjust his approach to align with my goals and comfort levels. Joe has been a game-changer around managing market risk. Although there are no guarantees, his insight into the market has helped me make proactive moves to avoid significant losses. 
Joe was recommended to me by a family member, and I have since recommended him to several friends. There's no "one size fits all." Everyone I know is in a unique situation and needs an advisor that's going to really listen to them. Joe takes the time to get to know you as a person and understand the unique solutions for you.
— Nicole
Financial Confidence With a Trusted Partner
When we realized we did not have the time or expertise to make sure our investments would yield the financial results we needed for a comfortable retirement, we decided to partner with Joe Dowdall as our financial planner. Anytime you allow a third party to manage your money, it simply comes down to trust. Our trust in Joe is based on his education and experience in financial services, and his willingness to listen and understand our unique needs is one of his greatest strengths. Working with Joe has given us peace and confidence that our financial portfolio will be adequate and available to live the lifestyle we desire in our later years. We highly recommend Joe Dowdall's services as he has done an outstanding job for us as well as for many of our family and friends.
— Jeff & Pam
Authentic, Responsive Service & Friendship
I began seeking help from a financial advisor in 2010. When I met Joe Dowdall, I really appreciated his authenticity, financial knowledge, and responsiveness. I also found a true connection with him. Through my partnership with Joe, I no longer worry about the longevity of my assets; I sleep better at night knowing he's in charge. I never hesitate to recommend Joe and share the trust that I have in him to family members and friends. Not only is Joe my financial advisor, but after 12 years of working together, I consider him a dear friend.
— Linda
Preservation of Capital With an All-Encompassing Plan
Having worked in the financial markets my entire working career, and with me as the principal wage earner, in my early 50s, my wife, Ronnie, and I (now 68 and 70 years of age) decided we needed help as we headed toward retirement. We met Joe Dowdall around 2007, and he has been our financial advisor ever since. 
We learned that preservation of capital for retired clients is Joe's most important mission. But he  brings so many critically important tools to our relationship beyond investment, such as modeling and optimizing various investment strategies, understanding and optimizing tax requirements, client household budgeting, health insurance, and long-term healthcare cost and planning, when best to start Social Security, and how to structure pension options. 
Perhaps Joe's greatest asset, though, is his passion for us as individuals—his desire for us to travel, enjoy our family, and live our life without the worries of financial market fluctuations. For Ronnie and myself, Joe has focused on our top priority of not becoming a financial burden to our kids, and through our partnership, we have confidence and peace that we will achieve this goal. I have found people to be cautious in talking about their investments. But when they do, we talk about Joe and what he has meant to us.
— Rex
Focused & Individualized Attention
In my first career as a translator for a law firm specializing in international estate planning, I learned that planning is best done through an individualized approach. One size does not fit all. I knew achieving my goals and objectives would require a highly educated and dedicated person willing to spend the necessary time.
Unfortunately, my prior advisor was concerned mostly about himself, and when that firm decided to change its relationship with a broker dealer, it forced me to consider the key role loyalty plays in selecting an advisor. Upon first meeting Joe Dowdall, it was clear that he loves what he does. It's not about numbers unless those numbers work to get me where I want to financially live. Joe made sure to offer information that helped me feel in control, explained the impact of various allocations, and focused on preserving my investments, an important consideration.
My approach in recommending Joe has simply been to give someone his contact information and let them decide for themselves if it's a good fit. My two sisters are very far apart in age, live in different states, and both have been with Joe for some time now; one of my them introduced her best friend to Joe, and she too has been his client for several years. My daughter wanted someone to handle her investments and offer long-term financial advice; she tells me that Joe "understands" her and will remain her advisor for many years to come. 
I always share with people that Joe is not looking to grow his practice to include hundreds of clients. He wants to understand what is important to the client: their lifestyle, their family, their friends, their career, their retirement, etc. If you prefer a robo-investor relationship, Joe is not for you.
— Carroll
Take the Next Step
Like any small business, we thrive on client testimonials. If you'd like to share your experience with Worth Asset Management—so more people who need our help can find us—please click the buttons below to leave us a review on Google or Facebook. We'd greatly appreciate it!
I hope these reviews give you a more personal look at what it's like to work with us. If you're ready to learn more and see if we're a good fit for your financial needs, get started today with a 15-minute introductory call. I can be reached at 469-257-5074 or by email at info@worthassetmgmt.com.
These testimonials are provided by current clients of our firm. We did not provide cash or non-cash compensation in exchange for the testimonials. Our firm helped prepare the content of these testimonials based on interviews with the clients.
About Joe
Joe Dowdall is a CERTIFIED FINANCIAL PLANNER™ professional at Worth Asset Management, a financial services company in Dallas, TX, that provides a wide range of wealth management services. With over 15 years in the financial services industry, Joe is a fiduciary who creates customized financial plans for people nearing or in retirement—to help them build and safeguard their wealth through all life stages. He desires to offer clients the best financial planning experience while developing a friendship based on mutual respect. Joe's philosophy as a financial planner is rooted in his experience as a teacher, where he learned the importance of explaining complicated concepts in understandable terms. He's passionate about working with a select group of clients to help them achieve their financial goals with confidence and clarity.
Joe has an education degree from the State University of New York and an MBA in finance from Saint Joseph's University. In addition, he has obtained the CERTIFIED FINANCIAL PLANNER™, Retirement Income Certified Professional®, Chartered Retirement Planning Counselor℠, and Certified College Financial Consultant (CCFC) designations. Joe resides in Frisco, TX, with his wife, Leila, and their two daughters. During his free time, he enjoys traveling with family, exercising, and hiking the national parks. To learn more about Joe, connect with him on LinkedIn.